WHY YOU SHOULD LEAVE YOUR PHONE OUTSIDE THE BEDROOM
A compilation of key science-based insights that justify our efforts on solving this specific screen time related problem
KEY HIGHLIGHTS
What makes this item unique and what our commitments are to you
DIGITAL-FREE
HANDMADE
SLEEP FRIENDLY
DOORKNOB SHAPED
RECYCLED MATERIALS
HOME DECOR UPGRADE
Original design & exquisite craftsmanship

Digital-Free, No Screens, No Apps, No Wifi

Handmade using recycled bottles

It fits any phone

Doorknob holder for easy hanging

Elastic cord closing system

Sleep friendly

Inside strap for charging

Side strap for cable organization

Protects against the Blue Light

Home decor element
DESIGNED FOR HANGING ON YOUR DOORKNOB
Its unique design allows you to hang it easily on any doorknob. That area has been reinforced to keep your phone safe.
BUILD A POSITIVE NIGHT & MORNING ROUTINE
Before you go to sleep, this item reminds you to leave your phone outside the bedroom. When you wake up, your phone won't be the first thing you see and reach for.
CHARGE YOUR PHONE WHILE YOU'RE SLEEPING
Each Bagby includes an inside strap to insert your power bank or wireless charger inside along with your phone.
EXTRA LAYER TO REDUCE TEMPTATION
Use the button and the string to add an extra layer to reduce the temptation of reaching for your phone to check your emails, texts, or social media.
Bagby ORIGINAL is the world's first sleeping bag for your phone mindfully designed to help you sleep away from your phone and wake up gently and distraction-free. It hangs on your bedroom doorknob and features an inside strap to charge your phone while you are sleeping.
CREATIVE PROCESS
This is how we bring this mindfully designed solution to life.
CREATIVE PROCESS
This is how we bring this mindfully designed solution to life.
RECYCLING PROCESS EXPLAINED
This is how you and us, together, help make a greener planet
FAQ
Helpful answers to the most common questions
Customer Reviews
Write a Review
Ask a Question
This invention is great!
I always play with my phone until I fall asleep (and then it's never charged for the next day). But I've also spent a TON of money on my sleep hygiene—a Sleep Number bed, a Pillow Cube, a Hatch Sleep, a Loftie, a Snooz...! This invention is great! It separates me from my phone, and my phone subsequently discharges only a tiny bit overnight. It's been amazing for my sleep, and I'm so glad I accidentally found this storefront! I especially like the felted "woolly" look, which I find evocative of "sleepytime" :)
03/08/2022
Anonymous

United States
I recommend this product
Its a New Dawn!
Great idea and great for my health. My cell phone loves its new sleeping bag. And I love waking up to my new Bagby wood clock. Since my cell phone is no longer near me, my addiction to use it when I awake is not happening. My mornings are more enjoyable. This pouch is sturdy, of good quality and cute.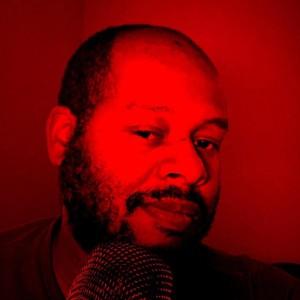 BT
01/04/2022
Bryan T.

United States