WHY YOU SHOULD REMOVE YOUR PHONE FROM THE BEDROOM
NIGHT TIME
MORNING TIME
DIGITAL-FREE
HANDMADE
SLEEP FRIENDLY
HOME DECOR UPGRADE
THE MINDFUL BEDTIME ROUTINE YOU WERE LOOKING FOR
Digital-Free (Analog), No Screens, No Apps, No Wifi

100% Real & Solid Wood (No Plastic Frame)

100% Silent

Exquisite Craftsmanship

Minimalist Design

EMF Radiation Safe

No VOC

Night Light Button

Snooze Function

Gentle & Pleasant Alarm Tone

Optimal Size (L x W x H) Inches: 4" x 4" x 1.8" / Cm: 10 x 10 x 4.5
100 % Silent

No ticking noise for greater sleep and rest (Sweep Movement).
Exquisite Craftsmanship
Delicate and smooth craft made with love.
EMF Radiation Safe

We got rid of any digital technology. Welcome back to the analog world.
No VOCs
Water-based paint and Volatile Organic Compounds free.
Night Light Button
No annoying lights or glowing hands. Light up the dial to see the time only when you need to.
Snooze Function
If you like sleeping a bit longer, you can mute the alarm and sleep for another 5 minutes.
Gentle & Pleasant Alarm Tone
No jarring effect. Beeps like a traditional alarm clock but has a very gentle and calm sound so you wake up refreshed and in a good mood.
Real Wood, Compact and Stable

Made of REAL wood from Europe, this clock has a low center of gravity and it's designed to be placed anywhere. Say NO to plastic.
WHAT DOES THE ALARM SOUND LIKE?
Our only goal is to provide a digital-free sleep so that you can start your day in a more mindful way.
We know, it's all about BALANCE. The best solution is always found in the intersection between the two worlds (old & new). This is why we manage to elevate and make a mindful version of the traditional alarm clock.
Some people might prefer white noise or a meditation sound but, let's be honest, you still need to wake up.
Also, we don't want an alarm clock that is connected to our phone. If the point is to remove the phone from the bedroom, let's be honest again, it's quite paradoxical.

The alarm has a gentle beeping sound. The ascending alarm begins sound faintly and then grew increasingly louder for gently wake up without being awakened abruptly.
The TRADITIONAL BELL alarm sound
We know, how did our parents and grandparents wake up like this? Well, they used to have a ticking clock in the living room, too.
OUR MINDFUL ALARM SOUND
The alarm has a gentle beeping sound. The ascending / progressive alarm begins to sound faintly and then grows increasingly louder to gently wake up..
The BUZZER digital alarm sound
We never understood why someone would do this to human-kind.
Get a full phone-free sleep by adding one of our OVERSIZED cotton sleep mask (99% light blockout)
Made of 100% soft, breathable, skin-friendly and smooth cotton for top comfort.
Use additional 25% CODE "PHONESLEEP25" on your Sleep Mask at checkout
Cool and sustainable packaging for a life-changing decision
"Digital Wellness
With a Human Soul"
We believe there is a more HUMAN way to overcome the current overwhelming technology and digital dependency. We want to solve the problem by creating beautifully crafted and digital-free solutions (no more apps) that help us disconnect from our devices. Our solutions are reminders that real connections start the moment we put our smartphones away and we proudly celebrate that.

Digital wellness is not an app but an entire LIFESTYLE CHANGE. It's about building positive routines that enhance our human condition, not downgrade them. At Bagby, our MISSION is to decrease people's screen time while increasing their HUMAN time.

THANK YOU FOR KEEPING US HUMAN.
Haven't found what you wanted yet? Click to Check out our Happy Customers' Reviews!
Customer Reviews
Write a Review
Ask a Question
I recommend this product
Bagby Chestnut Clock
Nice little clock, all I needed for my nightstand.
05/07/2022
Anonymous

United States
I recommend this product
Super quiet
I had bought a standard battery alarm clock off of Amazon but it was so loud my husband couldn't sleep. This clock is quiet. My phone is no longer in the bedroom!
04/28/2022
Nathaniel A.

United States
I recommend this product
Good solid clock does the job
It's not the most exquisite piece of art ever ever ever but it is a nice hunk of wood with a perfectly adequate clock that looks decent and keeps nice time. You know how some products make you think "Argh, I should have just spent $300 and bought that crazy artsy alarm clock with the Grammy award sounds that I really wanted; this is such a sad substitute."? This does not make me feel that way. I feel like "This is really such a nice clock, I'm so glad I didn't spend $300 on the alarm clock with the Grammy award sounds, I can't believe I ever wanted to do that." What I wanted was an alarm clock that was 1) not made in China, 2) not too plasticky, and 3) not obnoxiously glowy. As for 1, apparently some components come from China, maybe, but it's not some mindless Chinawidget at least. And it fulfills 2 and 3 well. Would buy again.
04/01/2022
Stuart R.

United States
I recommend this product
Beautiful
It feels solid and stable, it won't fall over when I'm reaching for it half asleep. The wood is beautiful, love the color. It is silent. I wish the night light button was not such a loud "click", since after all it is the middle of the night when I use it.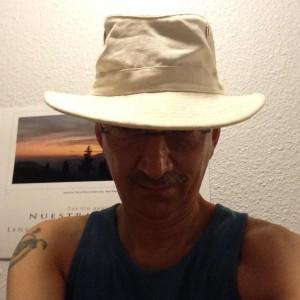 GL
03/23/2022
Greg L.

United States
I recommend this product
Excelent
exceptional make and quality, perfect size, very pleased