WHY YOU SHOULD REMOVE YOUR PHONE FROM THE BEDROOM
NIGHT TIME
MORNING TIME
DIGITAL-FREE
HANDMADE
SLEEP FRIENDLY
HOME DECOR UPGRADE
THE MINDFUL BEDTIME ROUTINE YOU WERE LOOKING FOR
Adding a silent / digital-free alarm-clock to your bedroom is the first and easiest step to improve your digital wellness.

Embrace digital minimalism with this 100% SILENT analog alarm clock. Wood Quartz Analog Alarm Clock with snooze function. No ticking noise or annoying lights for a greater sleep and rest (Sleep Hygiene).

Our silent alarm-clock is recommended by Catherine Price, author of "How To Break Up With Your Phone" who has recently featured our clock on the Rachael Ray Show.

This clock is 80% plastic-free and we have removed all plastic and non-sustainable materials from our packaging.

This clock uses 1 AA battery (not included). It lasts between 12 - 24 months depending on battery brand. We believe this is better than a clock plugged in with a cable so you can use it anywhere.
100 % Silent

No ticking noise for greater sleep and rest (Sweep Movement).
Exquisite Craftsmanship
Delicate and smooth craft made with love.
EMF Radiation Safe

We got rid of any digital technology. Welcome back to the analog world.
No VOCs
Water-based paint and Volatile Organic Compounds free.
Night Light Button
No annoying lights or glowing hands. Light up the dial to see the time only when you need to.
Snooze Function
If you like sleeping a bit longer, you can mute the alarm and sleep for another 5 minutes.
Gentle & Pleasant Alarm Tone
No jarring effect. Beeps like a traditional alarm clock but has a very gentle and calm sound so you wake up refreshed and in a good mood.
Real Wood, Compact and Stable

Made of REAL wood from Europe, this clock has a low center of gravity and it's designed to be placed anywhere. Say NO to plastic.
WHAT DOES THE ALARM SOUND LIKE?
Our only goal is to provide a digital-free sleep so that you can start your day in a more mindful way.
We know, it's all about BALANCE. The best solution is always found in the intersection between the two worlds (old & new). This is why we manage to elevate and make a mindful version of the traditional alarm clock.
Some people might prefer white noise or a meditation sound but, let's be honest, you still need to wake up.
Also, we don't want an alarm clock that is connected to our phone. If the point is to remove the phone from the bedroom, let's be honest again, it's quite paradoxical.

The alarm has a gentle beeping sound. The ascending alarm begins sound faintly and then grew increasingly louder for gently wake up without being awakened abruptly.
The TRADITIONAL BELL alarm sound
We know, how did our parents and grandparents wake up like this? Well, they used to have a ticking clock in the living room, too.
OUR MINDFUL ALARM SOUND
The alarm has a gentle beeping sound. The ascending / progressive alarm begins to sound faintly and then grows increasingly louder to gently wake up..
The BUZZER digital alarm sound
We never understood why someone would do this to human-kind.
Get a full phone-free sleep by adding one of our OVERSIZED cotton sleep mask (99% light blockout)
Made of 100% soft, breathable, skin-friendly and smooth cotton for top comfort.
Use additional 25% CODE "PHONESLEEP25" on your Sleep Mask at checkout
Cool and sustainable packaging for a life-changing decision
"Digital Wellness
With a Human Soul"
We believe there is a more HUMAN way to overcome the current overwhelming technology and digital dependency. We want to solve the problem by creating beautifully crafted and digital-free solutions (no more apps) that help us disconnect from our devices. Our solutions are reminders that real connections start the moment we put our smartphones away and we proudly celebrate that.

Digital wellness is not an app but an entire LIFESTYLE CHANGE. It's about building positive routines that enhance our human condition, not downgrade them. At Bagby, our MISSION is to decrease people's screen time while increasing their HUMAN time.

THANK YOU FOR KEEPING US HUMAN.
Customer Reviews
Write a Review
Ask a Question
11/08/2021
Scooter R.

United States
I recommend this product
Simple, Aesthetic, and Quality of Life-Enhancing
I kinda said it all in the title, eh? I've been trying to reduce dependence on my smartphone for a long while and using it for an alarm clock always made me irritable upon waking up. Now, this adorable little alarm clock sits on my nightstand, I fully power down my phone at night, and in the morning a very pleasant alarm tone wakes me up. I love how it gradually increases in volume, it really is a gentle wake-up. Plus, no lights to interrupt my sleep and no more starting my days staring at my phone screen and being immediately stressed at emails and other notifications. I absolutely love it, no buyer's remorse here.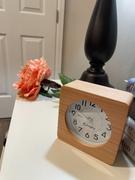 10/21/2021
Elisabeth M.

United States
I recommend this product
Broken and limited
One of my alarm clocks was broken when we opened it. The closure to the battery was broken. We have a baby in the house so I need to find something to go over the battery so she doesn't swallow it. Can't figure out how to get the alarm clock to go off in the morning. It keeps going off in the evening. I like the idea of the clocks but it's missing these basic feature for us to use them.
Hi Elisabeth, I hope you are well and apologies to hear you had a bad experience. I've personally sent you an email directly since our customer service wasn't able to reach out to you. We can ship a battery cover replacement today. It might got damaged during shipping. We are here to help and make your experience positive. Juan S. Co-Founder & CEO
09/29/2021
Anonymous

United States
I recommend this product
Silent farmhouse clock
Excellent product! Beautiful and simple to use. Love the softness of the light and the alarm. Very happy and will recommend to others!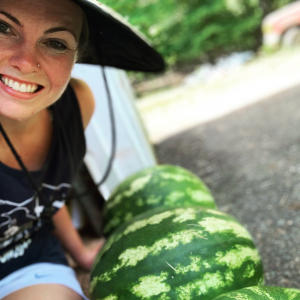 GT
09/15/2021
Grace T.

United States
I recommend this product
Love this alarm clock
Hi There, I have been enjoying this alarm clock thus far. I did manage to break off the battery cover because I couldn't get it off without doing so. I have one worry, that I won't know when the battery within has died and then the alarm wont go off and wont wake me - thus leading me to consider using my phone as a backup, which is the reason I wanted the non-phone alarm in the first place. Hopefully that doesn't happen, and I notice that it's dead before I go to bed. Otherwise, it is great and super cute design and love it as I try to 'break up with my phone.'
09/06/2021
Anonymous

United States
I recommend this product
Want to love it
I was looking for a simple alarm clock so that I could use to avoid waking with my phone. Bagby caught my eye because helping people wake without their phones is one of their main motives-- great! The pictures made the clock look cute and well made. Unfortunately, the only part that seems to be well made is the hand carved wood holder. The clock part is very cheaply made. The battery cartridge was so hard to open it hurt my fingers. The clock came with no instructions. There is no snooze option like I thought there was going to be. The clock is hard to read because there are white hands and white clock face. I guess I should have noticed that from the photos! The clock face looks to be printed on paper. I'm underwhelmed for the price. I really thought I was investing in something nice that would last a long time! I'll probably be purchasing something more high quality soon, which stinks... because I love the heart of this company!
Hi Laura, I hope you are well and thank you for feedback. It's all well noted. At Bagby, we believe digital wellness shouldn't a luxury too, so that's why we worked hard to make a digital-free alarm clock that sits in the middle when it comes to price and quality. We believe our price is faire as we constantly run promotions ($30-$35). Bear in mind, that part of the price goes to all the brand initiatives we run (Digital Wellness collaborative paper, Digital Detox Heroes, etc.) and our efforts on sustainability and product development. 95% of our reviews are 5 stars. With all that said, our customer service has reached out to you for a return / refund if you prefer. We want to keep our supporters happy. Juan S. Co-Founder & CEO